DELUXE
[ Villa A5・A6 ]
---
From the ancient time Amakusa was connected to the world with the open sea around. "Old Amakusa `s traditions create the new modern Amakusa" the theme of this villa. Please imagine the beautiful scenery; When the sun slowly englobes the sea the sky becomes magenta then in the morning the East China Sea becomes sky blue that is calling for you.

Each of the two separate villas has a private outdoor bath fed by a natural hot spring, as well as an indoor bath. These villa's outdoor bath & livingroom look out to the East China Sea beyond the thick green boughs of the forest trees.
[

Villa A-5

]
Views of the East China Sea from the living room and outdoor bath
capture the essence of Amakusa scenery.
This villa's outdoor bath looks out to the East China Sea beyond the thick green boughs of the forest trees.
The indoor bath is made of Hiba(Hinoki) wood.
The hexagonal roofed living room has bright red cushions and round windows that, in autumn, splendidly show the vibrant colors of the forest.
You can hear crickets and cicadas as you step out into the garden. Relax and enjoy!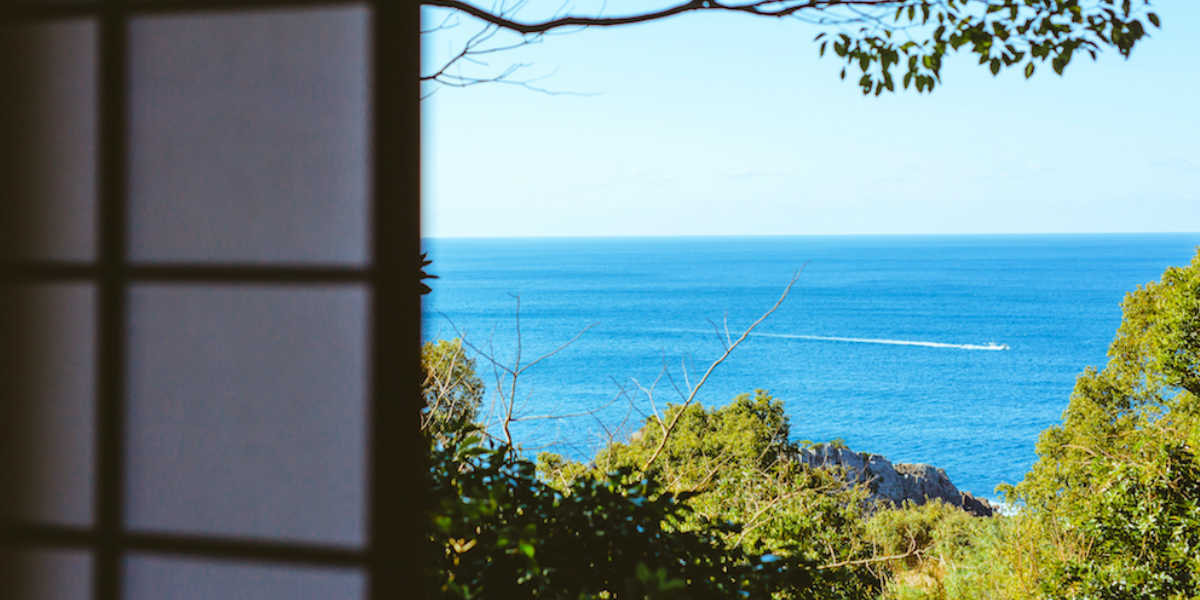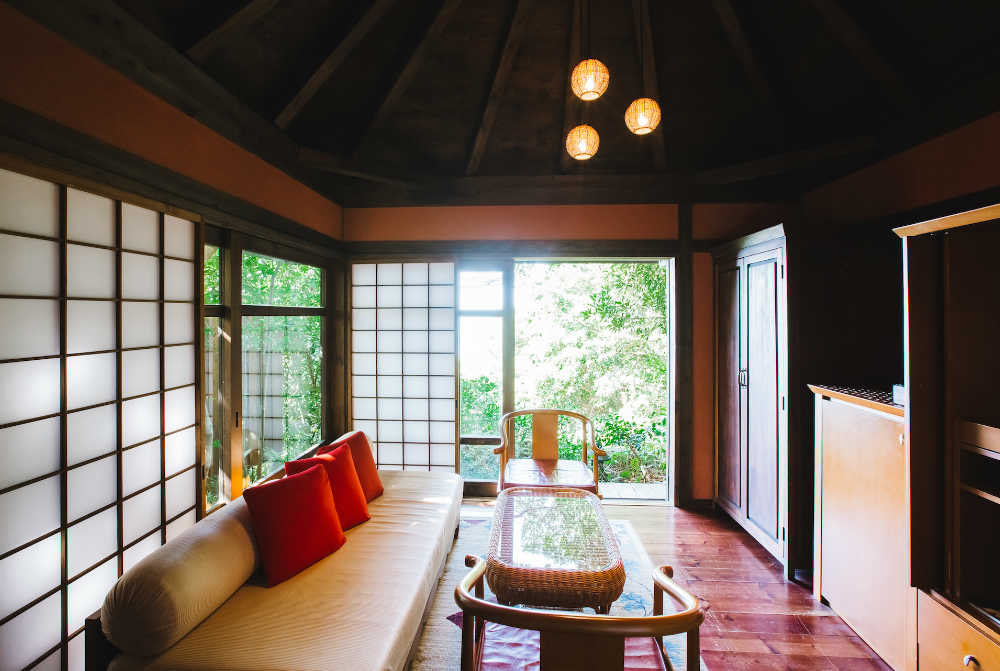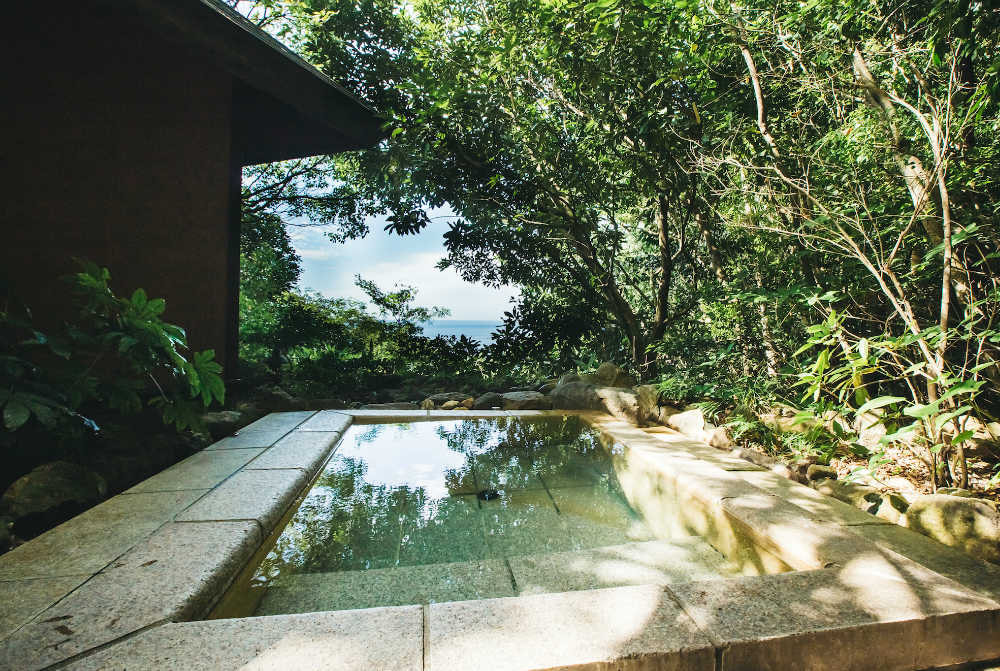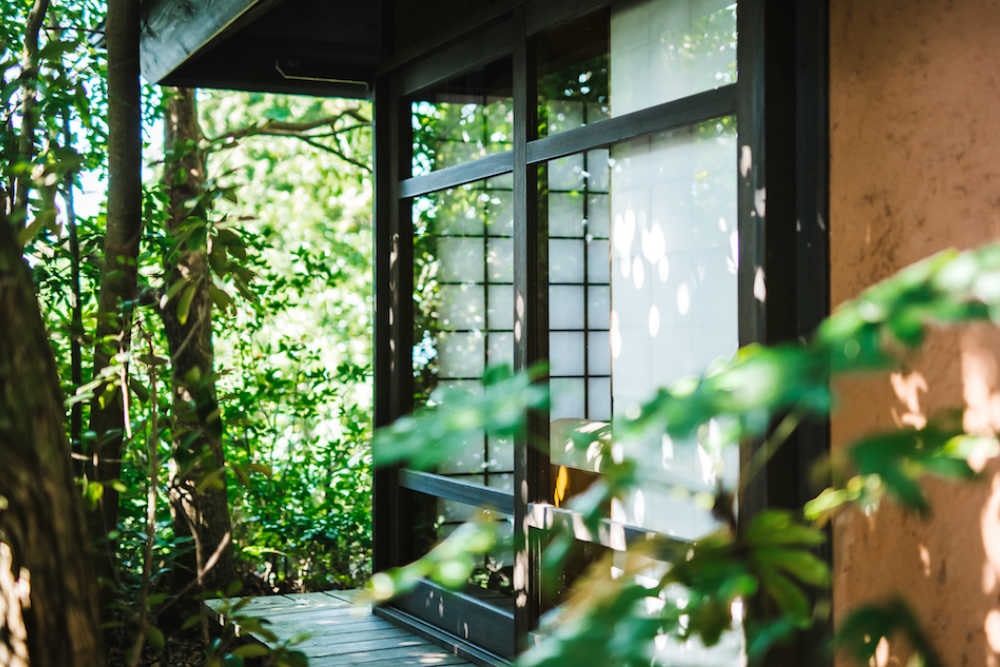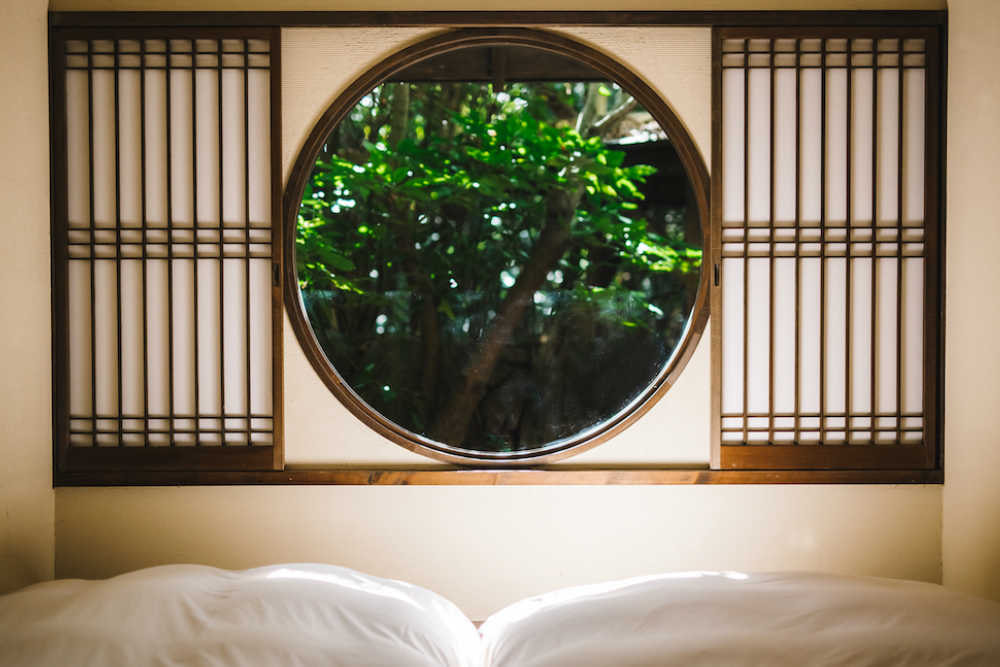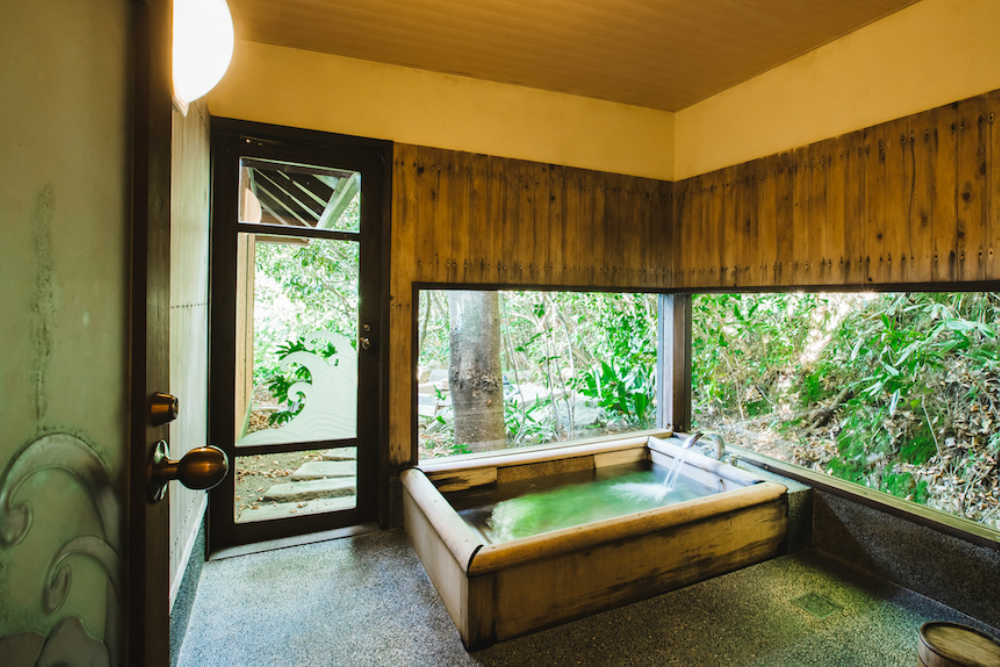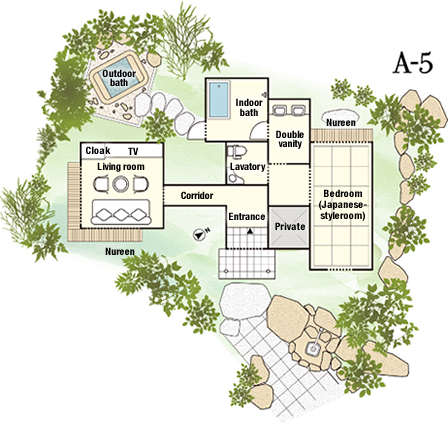 DATA
| | |
| --- | --- |
| Capacity | 4 persons |
| Room size | 64.18㎡ |
| Fee | ¥31,650/ per adult person / per night |
Note: including two meals(breakfast&dinner,) service charge, bath tax and consumption tax (Saturdays, days prior to a public holiday ¥33,750)
[

Villa A-6

]
For those who wish to enjoy an outdoor bath overlooking the sea
and surrounded by lush greenery.
Enjoy views of the East China Sea and unique sea-sculpted rocks on its coast from the indoor and outdoor baths.
At your leisure, enjoy the changing colors of the sea from dawn to dusk, or watch the evening moon slowly sink into the sea.
The constantly changing scenery will delight your mind while you are bathing.
The comfortable large sofa in the living room also offers an ocean view.
And when it is finally time to retire for the night, enjoy a restful sleep on a traditional Japanese futon.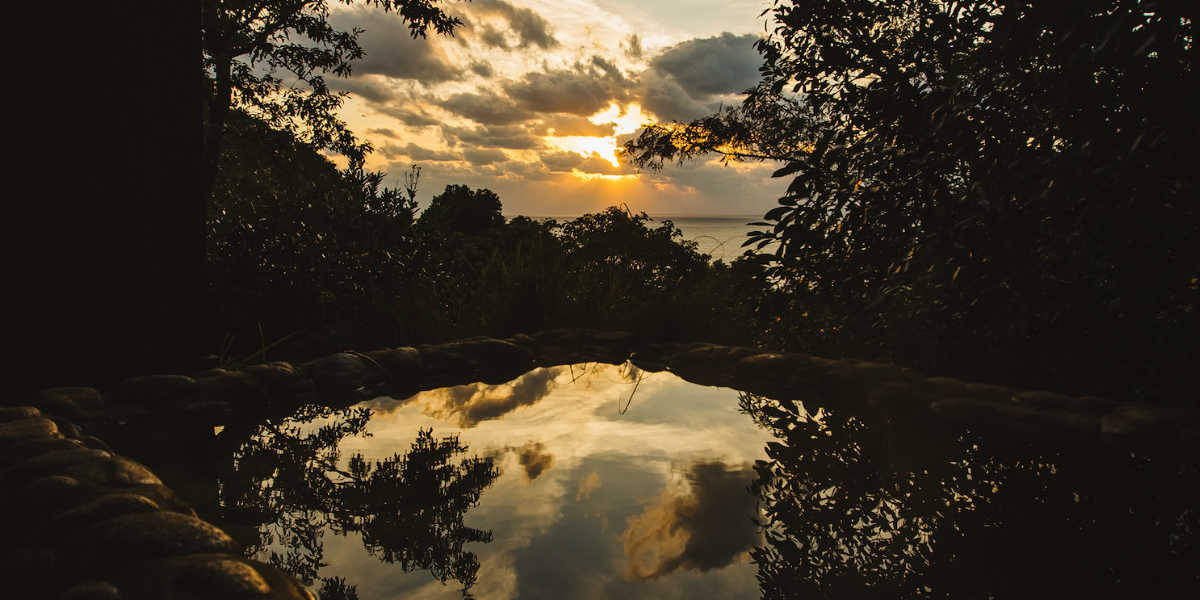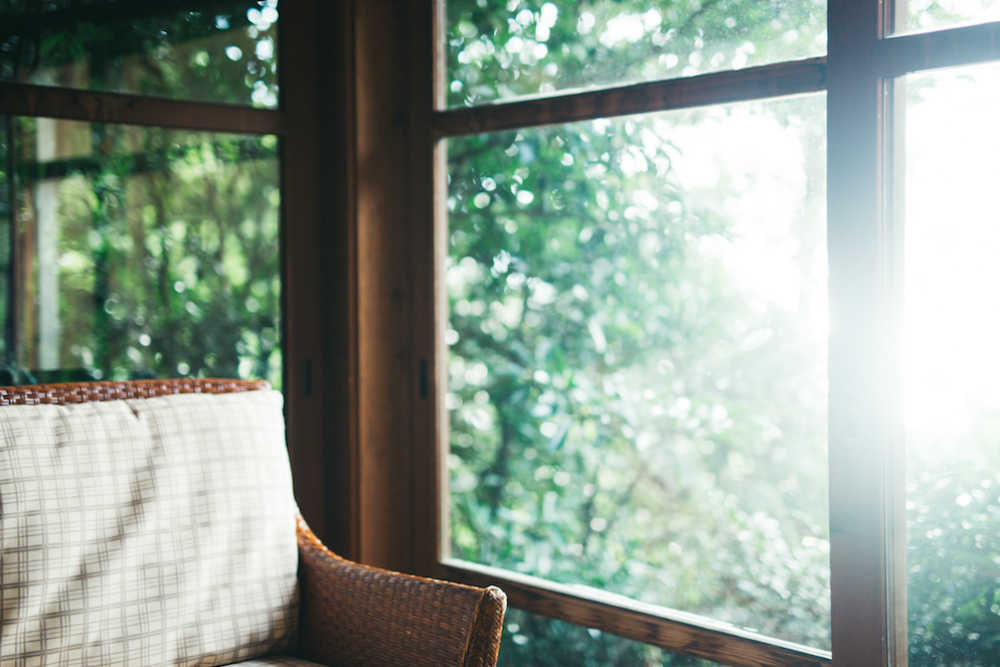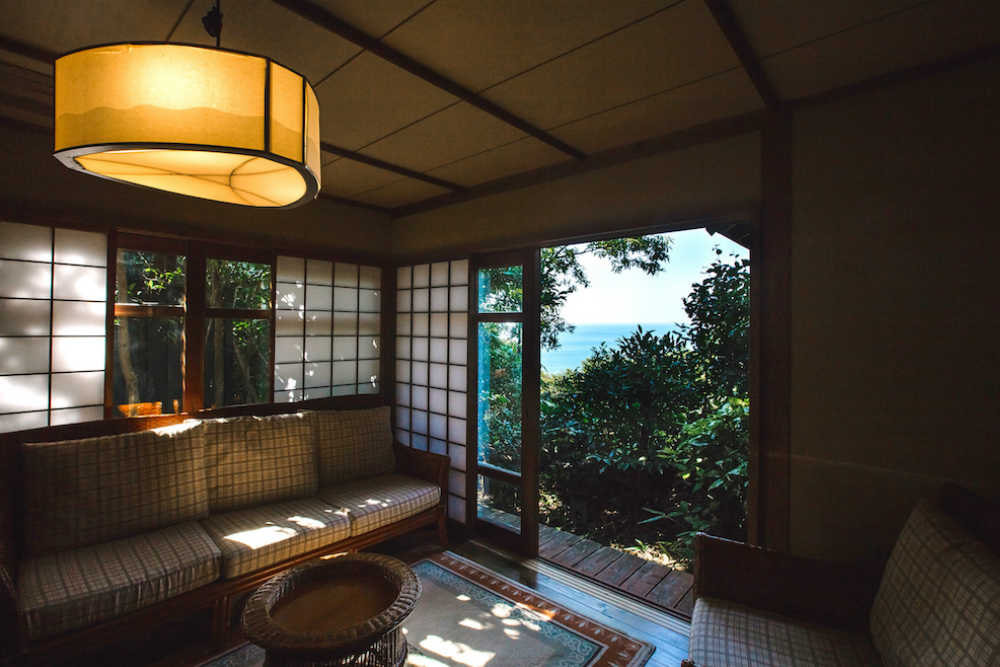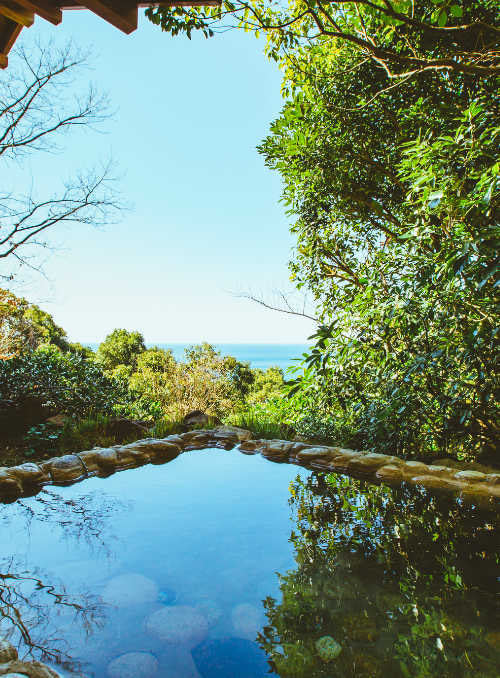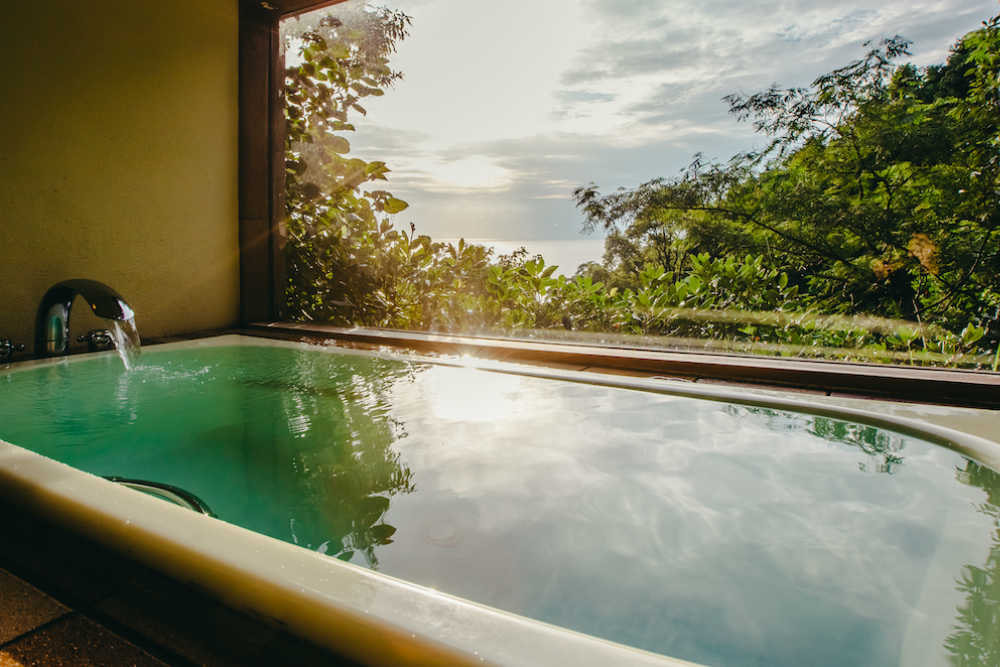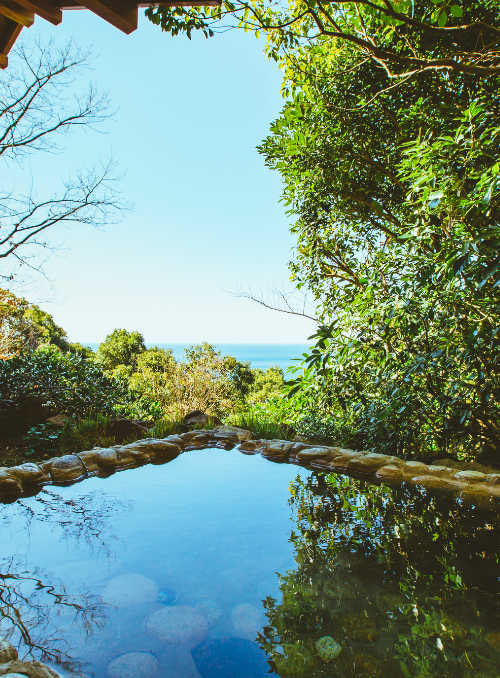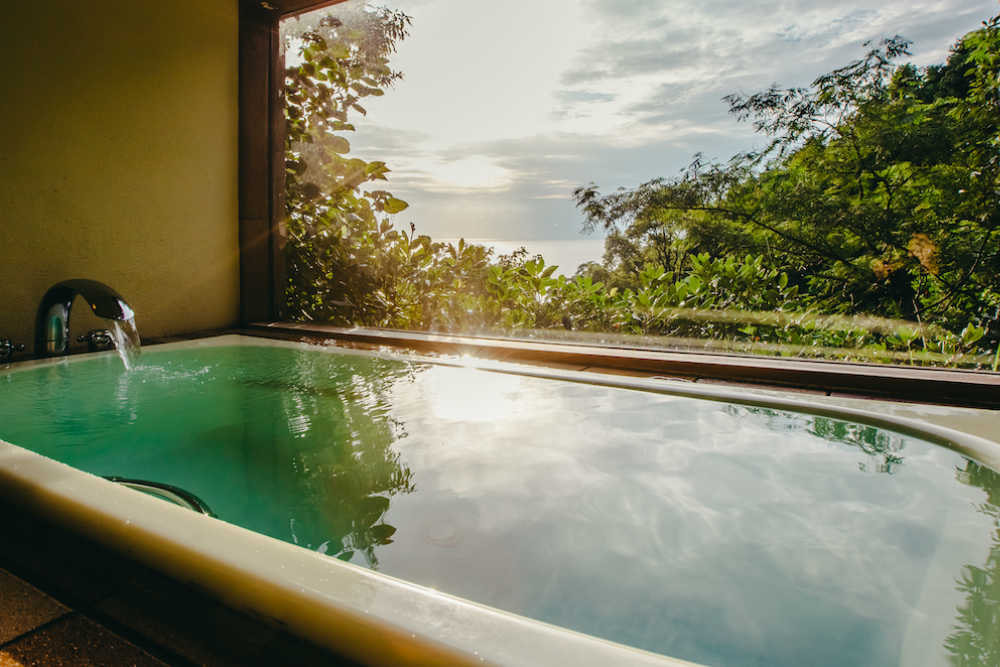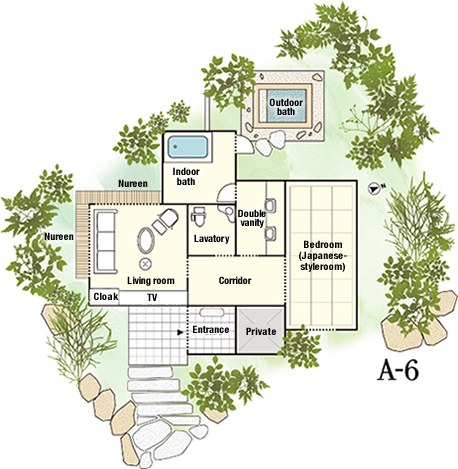 DATA
| | |
| --- | --- |
| Capacity | 4 persons |
| Room size | 59.21㎡ |
| Fee | ¥31,650/per adult person /per night |
Note: including two meals(breakfast&dinner,) service charge, bath tax and consumption tax